A man beheaded his mother in her Long Island, N.Y., apartment late Tuesday and then dragged the body and head out onto a street, where onlookers initially thought they were witnessing a macabre Halloween prank, police and witnesses said.
The suspected killer, who was not identified, jumped in front of a commuter train near the Farmingdale, N.Y., home moments later, killing himself, Nassau County police said. Police said the woman appeared to be in her 60s, while the killer appeared to be around 30. Police sources told Newsday he had a "drug problem, apparently."
The female victim has been identified by Farmingdale State College officials as Patricia Ward, a longtime professor at the university who taught language arts.
"There's a lot of tears, it's a sad place today," Patrick Calabria, vice president of institutional advancement at the college, told FoxNews.com. "She was well-known, well-liked and well-respected."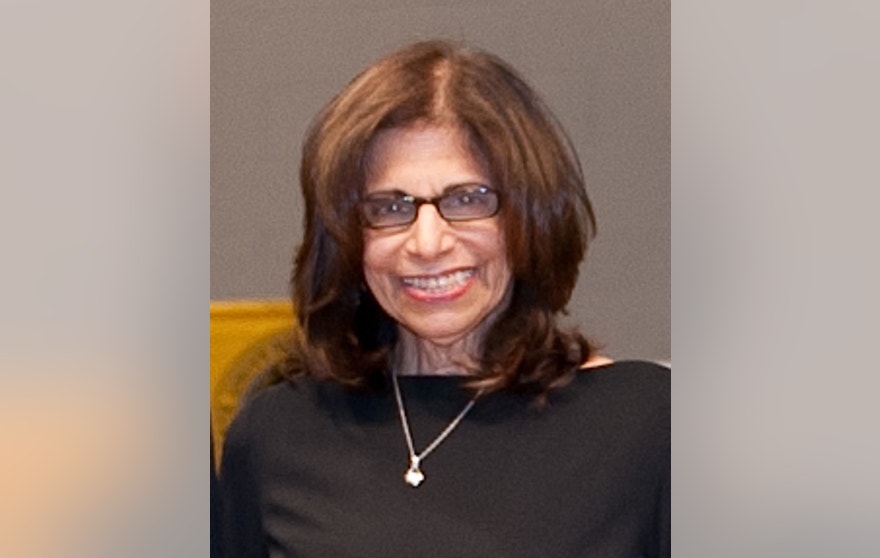 Ward, a 28-year veteran, was a very "popular and devoted" instructor at the school of 8,400 students. Counselors are being provided for students and faculty members, said Calabria, who added that the university is now considering how to memorialize Ward.
"Right now, the family is grieving, they have to make funeral arrangements," he said. "After things settle down, we'll be in touch with her relatives to see what they'd like to do."
Witnesses told the Post they saw the man drag the Ward's body out of the building and onto the street, where he kicked her head some 20 feet before going to a nearby railroad track and jumping in front of an eastbound Long Island Railroad train approximately 25 minutes later. Police said his body was found about a mile from the apartment, where the two had moved recently from the neighboring county.
On the street in front of the apartment, witnesses described a gruesome scene first thought to be part of a prank.
"There was blood all over the floor," neighbor Nick Gordon told the Post. "You can see smears going down the stairs ... as if somebody were pulling a body."
Witnesses told the Post that some of the woman's neighbors initially thought the headless body in the street was a Halloween prank, only to discover the body was real after attempting to lift it.
Witness Jack Imperial, 41, of Queens, was taking a taxi to a meeting when he came across the grisly scene, he told the New York Daily News.
"The body's feet were at the curb, the shoulders were at the middle of the street. The head was across the street," Imperial told the newspaper. "I've seen some gruesome stuff in my years of living ... but nothing like this. I didn't expect to see something like this, especially not out here."
A night dispatcher at Yellow Cab in Farmingdale, blocks from where the woman's was found, told Newsday drivers also "thought it was a Halloween prank."
Police did not initially cite any connection to terrorism, although the incident recalled last month's horrific attack in Moore, Okla., in which an ex-con and recent convert to Islam beheaded a former co-worker at a food processing plant. Also last month, a 25-year-old British man beheaded an 82-year-old woman who was gardening in her yard when she was attacked.